Ferrari F8 Tributo Interior Design & Features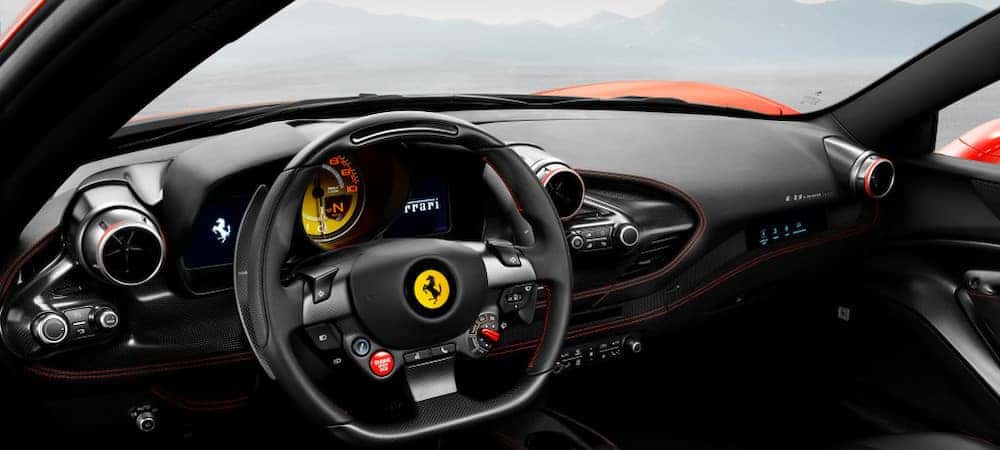 Since debuting at the Geneva Motor Show in 2019, the Ferrari F8 Tributo performance has received most of the attention — and understandably so. While the 211-mph top speed, its 720-hp twin-turbo V8 is truly impressive. The Ferrari F8 Tributo interior is engineered so that you, the driver, can experience those thrills as purely as possible. More than a simple cabin, the F8 Tributo interior is a cockpit that helps create a single experience, one for car and driver combined.
F8 Tributo Design
If the F8 Tributo interior seems new, that's because it is — the cabin has been completely redesigned from the outgoing 488. Updates include:
Removal of the two-tone color scheme creates a unified, encompassing interior
Flat-bottomed steering wheel is two inches smaller in diameter than the 488, allowing you to simply shift your hands slightly for a quick, smooth turn
The manettino dial has returned, allowing for simple, quick adjustments of key performance electronics (suspension settings, traction control, electronic differential, and more) as the need arises.
New styling on the standard seating and six seating options ensure the cabin is matched exactly to your preferences.
F8 Tributo Options
In addition to the 6 different seating options available, the key elements of the F8 Tributo interior can be customized and personalized, including:
15 interior colors
9 interior carpet colors
5 revcounter styles
Available passenger display
Available carbon interior
Available embroidered floor mats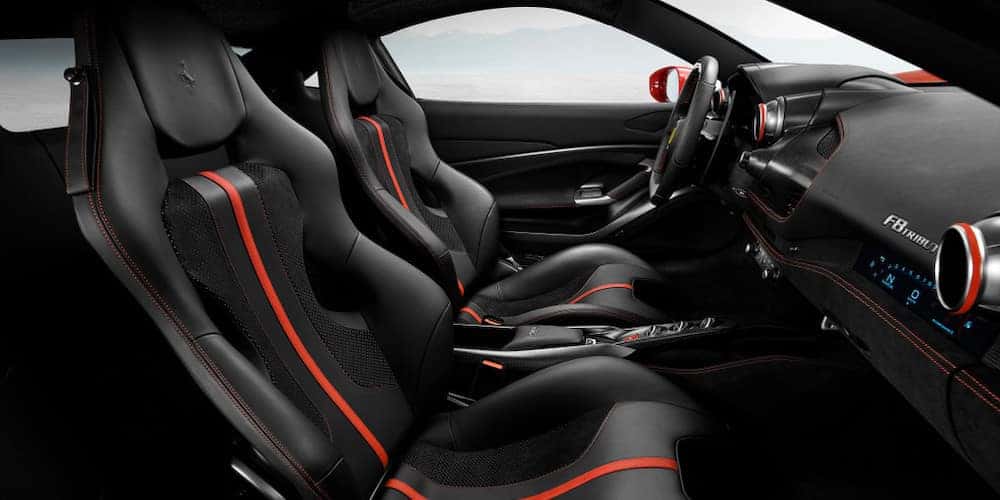 Learn More with Ferrari Lake Forest
When a vehicle is so thoroughly redesigned, words and pictures can only do so much. Discover the Ferrari F8 Tributo interior firsthand at Ferrari Lake Forest. Contact us today to get started.
More From Ferrari Lake Forest