How Fast is a Ferrari? 0-60 MPH Times & Top Speeds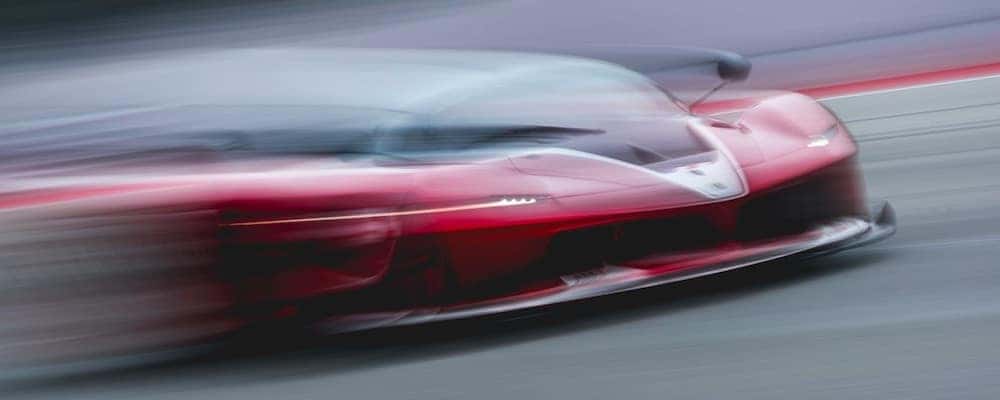 From the very first Ferrari to the modern lineup to future vehicles, drivers are entranced by the power and capability — and their first question is usually "how fast is a Ferrari?" We know there's more to a car than its speed, but we also know that few cars can compare to a Ferrari's hand-assembled engines. Ferrari Lake Forest is here to break down the Ferrari top speeds and 0-60 mph times of each vehicle in our lineup.
Ferrari 0-60 MPH Times
The Ferrari lineup is one of the fastest in the world, and these Ferrari 0-60 mph times clearly leave the competition as a speck in your rearview mirror:
How Fast Does a Ferrari Go? Top Speeds
What is a car capable of? When it comes to speed, the 0-60 mph times are just one part of a bigger picture. These Ferrari top speeds fill in the details and ensure that whatever color Ferrari you drive, others will see a blur.
488 GTB: 205 mph
488 Pista: 211 mph
488 Spider: 203 mph
812 Superfast: 199 mph
GTC4Lusso: 208 mph
GTC4Lusso T: 199 mph
LaFerrari:218 mph
LaFerrari Aperta: 218 mph
Portofino: 200 mph
SF90 Stradale: 211 mph
F8 Tributo: 211 mph
Ferrari Horsepower
What kinds of specs let these models deliver such devastating performance? Check out our history of Ferrari horsepower in production models.
Discover Ferrari Performance Specs Firsthand
The numbers tell you where to start when looking for a Ferrari around Chicago, but numbers will only get you so far. When you want to see what it really feels like to sit behind the wheel of one of the finest automobiles in the world, contact Ferrari Lake Forest.