Discover the Ferrari SF90 Stradale Performance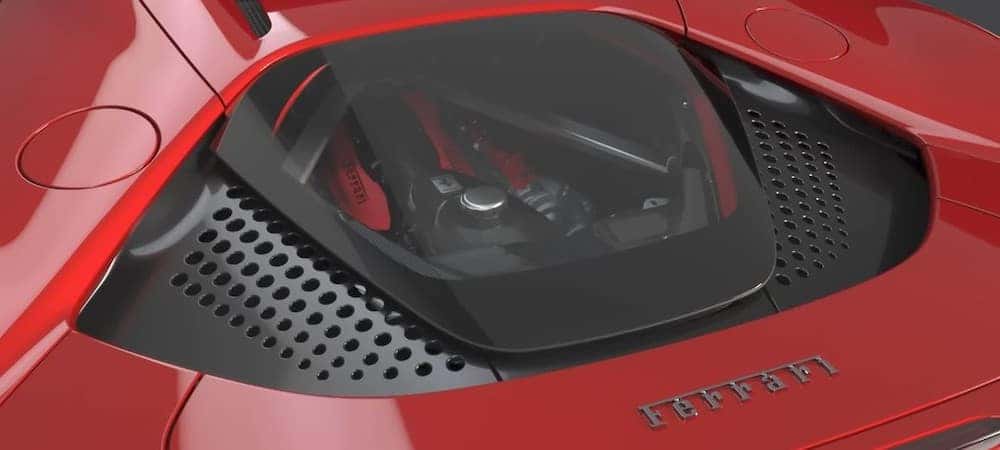 Featuring a 0-60 mph time of only 2.5 seconds and a top speed of 211 mph, the Ferrari SF90 Stradale performance defines its character as much as its forward-looking design. Join Ferrari Lake Forest as we explore the engineering and specs that elevate the Ferrari SF90 above the rest of the auto world.
SF90 Engine: Not Your Neighbor's Hybrid
For many Chicago drivers, the thought of a hybrid engine conjures images of small, efficient sedans and hatchbacks filling up the Dan Ryan every weekday at 9 and 5. Performance enthusiasts know better. The SF90's hybrid powertrain features:
7.9 kWh lithium-ion battery
Two electric motors on the front axle
A third electric motor between the engine and the gearbox
A 4.0L twin-turbo V8 under the hood
8-Speed DCT
986 hp in total, with 590 lb-ft of torque
The hybrid design isn't simply to boost the specs of an already impressive Ferrari engine; those electric motors ensure the driver has access to torque at 0 RPM for instant acceleration from a dead stop.
Updates Since HY-KERS
While the LaFerrari and its unique HY-KERS system broke ground as the first hybrid produced by Ferrari, technology has evolved since its debut.
The LaFerrari paired a V12 to a single electric motor, with a total power output of 949 hp
The SF90 Stradale pairs a twin turbo V8 with a trio of electric motors, maxing out at 986 hp
The specs might seem similar, but the SF90 points to a much more powerful future: its V8 and three electric motors combine to offer more power than the LaFerrari's V12 system.
SF90 Performance: Aerodynamics
The remarkable Ferrari SF90 Stradale performance specs are not solely a product of the powertrain; the vehicle's stunning design is engineered for aerodynamics.
The unique chassis design channels air toward vortex generators designed to balance downforce.
Each SF90 features wheels engineered to function like rotor blades to manage airflow from the wheel arches.
Active aerodynamics like the SF90's shut-off gurney help minimize drag at high speeds, regulating airflow over the vehicle.
Learn More About the SF90 Stradale
If you have questions about Ferrari SF90 Stradale performance specs or want to learn how to get behind the wheel of one around Chicago, contact Ferrari Lake Forest today to learn more.
More From Ferrari Lake Forest
From the latest Ferrari models to classic Ferrari vehicles, driving around Chicago in a Ferrari is a memorable experience that you won't forget. But, what if you want to bring along friends and family with you so that they too can experience what it's like to be in a Ferrari? Soon, you'll be able to…

The Ferrari 296 GTB is a pivotal vehicle for the Ferrari lineup as it features a powerful turbocharged V6 hybrid engine that provides the latest advancements in Ferrari technology while also delivering the driving experience only found in Ferrari vehicles. Combine that with the impressive cabin the Ferrari 296 GTB offers and it's clear that…

When it comes to your dream car, money is likely no object. The experience of getting behind the wheel of a brand new Ferrari is well worth every penny for a seasoned auto enthusiast around Chicago and Indianapolis, IN. But, many savvy shoppers ask us "What are the cheapest Ferrari models you can buy in…