Ferrari Portofino Reviews Highlight Style, Power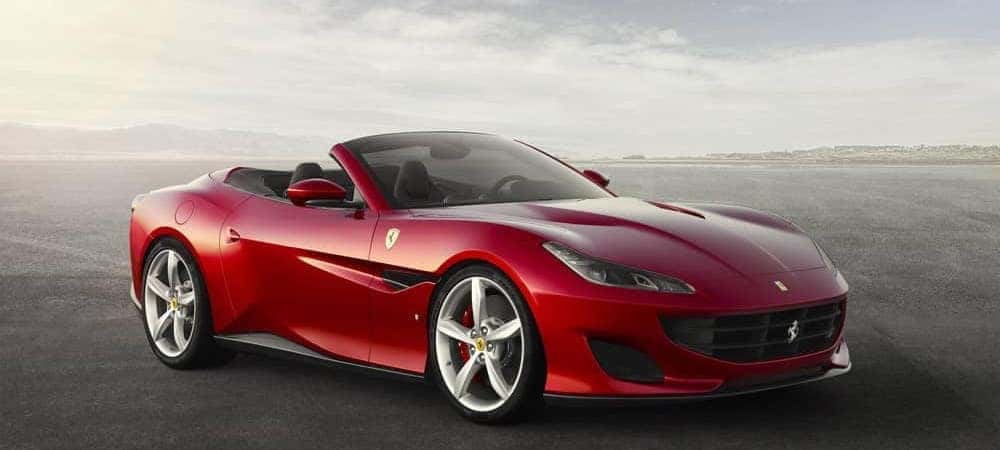 To understand a vehicle like the Ferrari Portofino, one simply must drive it. The next best thing to sitting behind the wheel is hearing from someone who has been there and understands what one should expect from a Ferrari. So we bring you some of the best Ferrari Portofino reviews, from critics who drive and review world-class automobiles. We hope they tide you over until you're able to put it to the test around Chicago.
Critics Weigh In: Ferrari Portofino Reviews
While there is no shortage of writing and reviews of the Portofino online, we focused on auto journalists with a history of covering high-performance, high-class vehicles. After all, how could we trust anyone else's opinions on a Ferrari?
Top Gear: "It's fast. Capital F fast. Mother-flipping fast. Zero to 124mph in 10.8 seconds and 198mph top speed fast … like all recent Ferraris it also has a superbly resolved ride quality; Ferrari has tweaked the algorithms in the magnetic dampers, although the Portofino runs stiffer springs front and rear."
Car and Driver: "The front seats, with thinner frames newly rendered from magnesium, are supremely comfortable and leave a skosh more room for rear-seat riders' knees. With the top raised, the Portofino is coupe-like quiet, and you can fit three carry-on roller bags in the trunk. So it's everyday useful and uncommonly athletic."
Motor Trend: "The Portofino interior includes a 10.3-inch infotainment interface at the center of the dash and a mini-screen that offers the passenger views of performance data, navigation status, and entertainment information. Combining leather, carbon fiber, and aluminum finishes, it looks and feels plush."
James May for The Sunday Times: "The engine is an absolute monster, and the turbocharging naysayers really can pipe down now. Never mind that it can propel the Portofino to 60mph in under 3.5 seconds; Ferrari's meticulous engine management means the powerband lasts for 4,500 RPM, making this a very tractable car."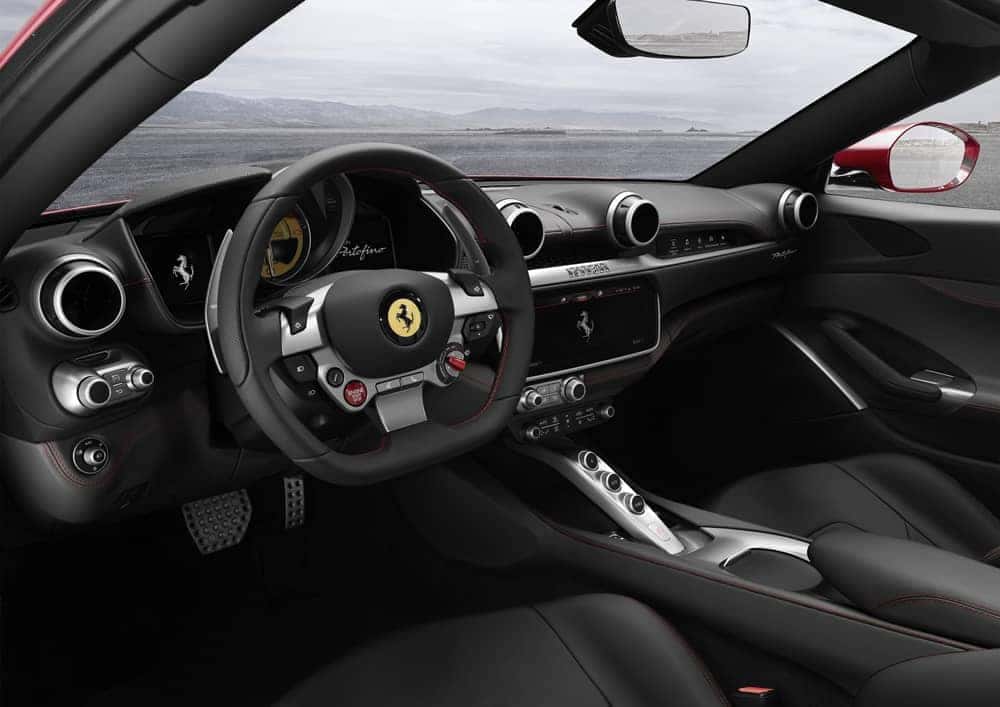 We Want Your Portofino Reviews
Some Ferrari Portofino reviews have called it an ideal entry into the world of the true performance automobile — similar things were said about its predecessor, the California. We want to know what you think. Contact Ferrari Lake Forest to schedule some quality time behind the wheel of a new Ferrari in Lake Bluff, and give us your review.
More from Ferrari Lake Forest
The 2023 Ferrari Purosangue is more than an SUV — it's the first SUV produced by Ferrari, a Ferrari Utility Vehicle, if you will. While Ferrari's new SUV is sure to turn heads around Chicago if you're out running errands, it's a Ferrari. Performance and handling will be unlike any other vehicle in its class;…

Ferrari Lake Forest is giving away a Ferrari suitcase made of fine Italian leather ($3,700 value) and offering a VIP tour (with COVID precautions) of our showroom to one lucky individual. How to Enter Like this post Follow @ferrarilakeforest on Instagram Share this post on your IG story using #FLFgiveaway Tag at least 5 friends Make sure all 5 friends…

The 812 Superfast debut put many so-called performance cars to shame and put supercars on notice — and the release of the 812 GTS convertible gave Chicago aficionados the thrills of 800 hp with the top down. While automobiles like the SF90 Stradale have since delivered some superior numbers, the 812 Superfast specs are still…