Ferrari GTC4Lusso Reviews


In order to understand a Ferrari, one must drive a Ferrari. Until you can make it out to Ferrari Lake Forest to put it to the test, we have Ferrari GTC4Lusso reviews from some of the biggest names in the auto world to tide you over. They know how fast a Ferrari should go, what it should feel like, and beautifully articulate what elevates the GTC4Lusso above its imitators and sets it apart from the GTC4Lusso T.
Car and Driver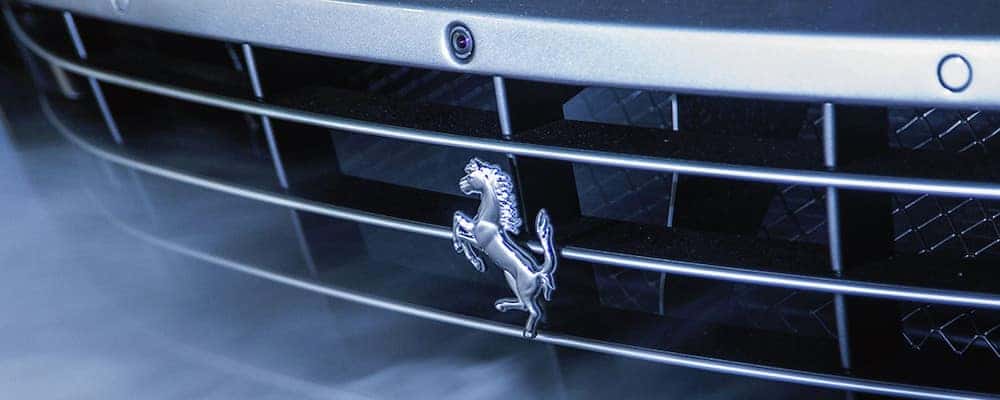 "The Lusso doesn't make itself small on these roads. It just swallows them whole. There's nothing subtle here, but there is a calm confidence about its abilities. Utterly stuck to the ground, the front tires follow every command from the lightly weighted steering wheel, and, in turn, the rest of the big coupe obeys."
Top Gear
"New four-wheel steering really does make the GTC4 more agile than the FF. The car is a bit lighter (by about 60kg in all), which helps with direction changes, but Ferrari's system, which is almost entirely unobtrusive, makes the GTC4 sharper into corners (when the wheels turn in the opposite direction to the fronts) and gives it a more attacking, willing demeanor."
Jeremy Clarkson
"I stuck the picture on my office wall and spent many long moments gazing at it. And I drove the production team mad by thinking up idiotic reasons why we should put it in the next series of The Grand Tour. The team would say we should do something on hatchbacks and I'd suggest the Ferrari. I suggested it for everything."
MotorTrend
"Debuting for the 2017 model year, the Ferrari GTC4Lusso is based on the same basic hardware and styling as the outgoing FF, although, almost every component has been upgraded or improved. The 6.3L now churns out 680 hp at a sky-high 8,000 rpm (8,250-rpm redline) while producing 80 percent of its 514 lb-ft of torque at just 1,750 rpm. An updated version of the innovative 4RM all-wheel-drive system returns and a four-wheel steering system was added to the GTC4Lusso to improve driving dynamics. "
Digital Trends
"Competitors? In this realm, there aren't many, as the GTC4Lusso is pretty much at the top of the echelon. If anything, the closest rivals would probably be the 12-cylinder Bentley Continental GT … the GTC4Lusso is in a class of its own"
Give Us Your Ferrari GTC4Lusso Reviews
They say that a picture is worth a thousand words. We're not sure what the exchange rate is for a test drive, but even the most beautifully written GTC4Lusso reviews won't compare. Contact us today to learn how to get behind the wheel of the GTC4Lusso and drive one home to Chicago.
More From Ferrari Lake Forest
When Ferrari declared a slate of new vehicles by 2022, Chicago enthusiasts knew to expect something special. That "something special" was the Icona line: modern reinterpretations of iconic Ferrari models, beginning with the Monza SP1 and Monza SP2. Although the key difference between the SP1 and SP2 is one of design, it also impacts the…

Since debuting at the Geneva Motor Show in 2019, the Ferrari F8 Tributo performance has received most of the attention — and understandably so. While the 211-mph top speed, its 720-hp twin-turbo V8 is truly impressive. The Ferrari F8 Tributo interior is engineered so that you, the driver, can experience those thrills as purely as…

Ferrari's new mid-front-engined 2+ coupe features refined proportions and timeless design that is sure to draw attention around Chicago. While that's obvious from looking at the vehicle, placing yourself inside the cabin and experiencing the Ferrari Roma interior firsthand proves it is timeless from tip to tail, inside and out. Contact Us Learn More Roma…