Ferrari Monza SP1 and SP2 Performance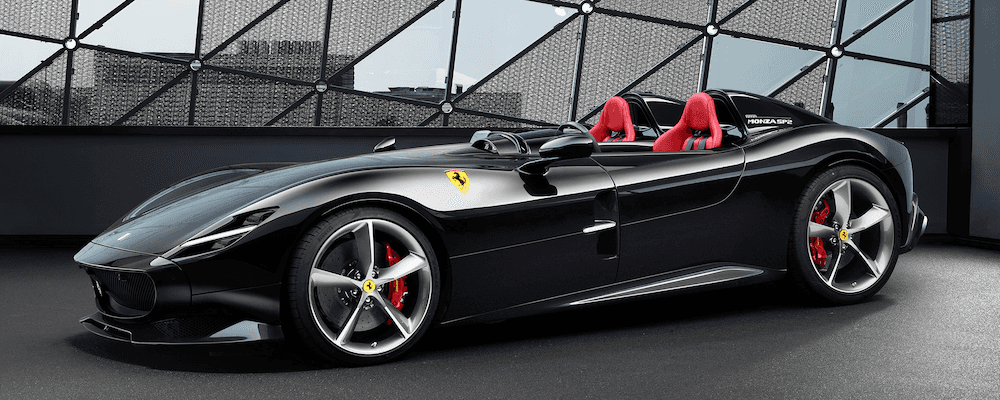 When Ferrari declared a slate of new vehicles by 2022, Chicago enthusiasts knew to expect something special. That "something special" was the Icona line: modern reinterpretations of iconic Ferrari models, beginning with the Monza SP1 and Monza SP2. Although the key difference between the SP1 and SP2 is one of design, it also impacts the weight of the vehicle and how you'll perceive the Ferrari Monza performance capabilities.
The Ferrari Monza Engine
A 6.5L naturally aspirated V12 — based on the 812 Superfast — powers the Ferrari Monza. Though inspired by the 812 Superfast, the Monza engine has been updated and brings with it a boost in specs.
Power: 809 hp
Torque: 530 lb-ft
Top Speed: 186 mph
Acceleration: 0 – 62 mph in 2.9 seconds
More than just numbers, the Ferrari Monza engine is a work of art and a continuation of the Ferrari legacy that came before it. Particular attention was paid to calibrating its performance strategies, leading to smooth, progressive power delivery at all engine speeds.
You'll also notice a fuller engine sound that is captivating and truly unique; it cannot be mistaken for another vehicle, even another Ferrari.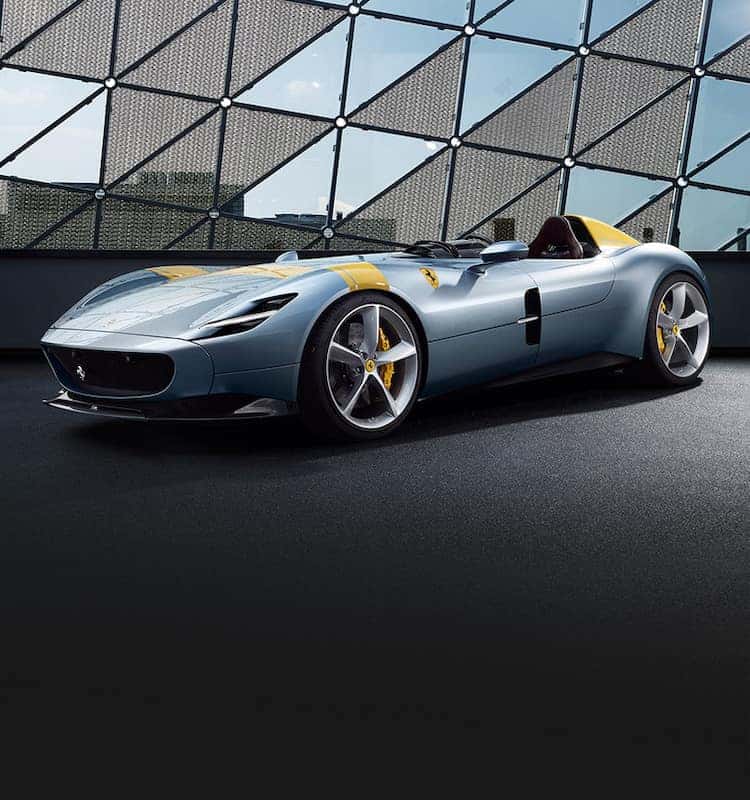 Monza SP1 vs. Monza SP2
The Ferrari Monza performance specs are the same whether you're driving the single-seater model or the SP2, but that isn't to say that the experience of driving them is the same. A driver particularly tuned in to their vehicle might notice the difference in handling that comes with the reduced weight of the SP1 — removing the second seat sheds about 50 pounds.
Of course, for many Chicago drivers eyeing the Monza SP1, the dream is to emulate those racers of the 50s in the single-seat design, controlling power they could only dream of. And the advantage of the Monza SP2 is being able to bring someone along for that ride.
The Monza SP1 works to fuse driver and vehicle without so much as another person to distract from the driving experience while the SP2 embraces Ferrari's dual-cockpit design, giving your passenger the next best thing to driving the Monza.
Learn More with Ferrari Lake Forest
The Ferrari Monza SP1 and SP2 are limited run models, with as many as 499 being produced. If you're interested, it is best to contact Ferrari Lake Forest now to let us know.
More From Ferrari Lake Forest