Ferrari: Sports Car of the Year, Supercar of the Year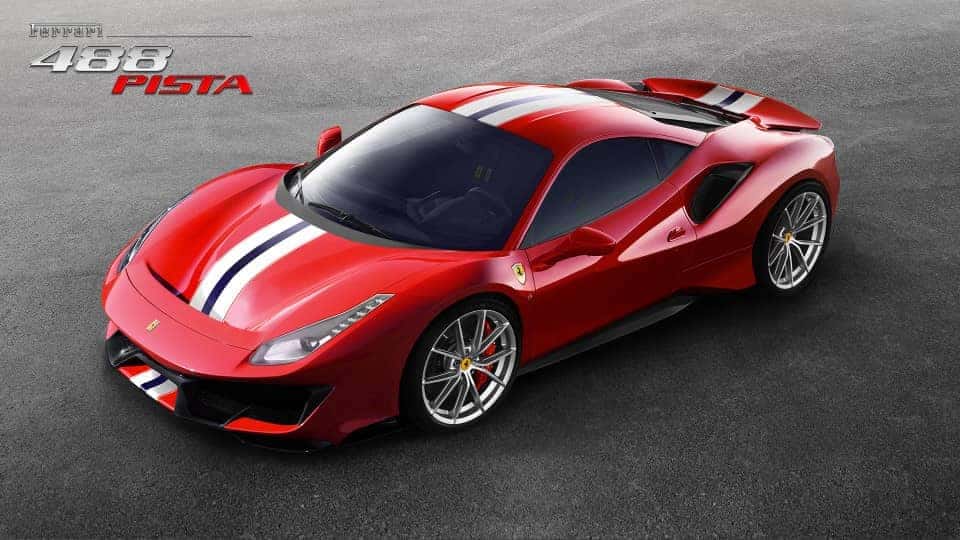 Chicago drivers in the market for a new Ferrari know of the automaker's legacy for performance, elegance, and luxury, but it seems like we at Ferrari Lake Forest are reminded of it every year around awards season. We are proud to share with our readers that the Ferrari 488 line has taken home even more accolades. The Ferrari 488 Pista — sibling of the 488 GTB and 488 Spider — has been nominated Sports Car of the Year by MotorSport and namedSupercar of the Year by Top Gear. Learn more about each of these awards below.
Supercar of the Year
There are few automotive publications with Top Gear's reputation: sincere, but harsh. Their love for the automobile is tempered by exacting standards and personal tastes, and earning praise from Top Gear is rarely easy. Yet they have named the Ferrari 488 Pista their Supercar of the Year, highlighting its
2,800-pound weight
711-hp turbocharged powertrain
Fiorano lap time (eight seconds faster than the F40)
Those are simply the traits that allowed the Ferrari the attention of the Top Gear team, however. What made this vehicle a winner is something a bit tougher to define. They call it "hairiness," a playful uncertainty in driving dynamics that allows even the most seasoned driver to be pleasantly surprised on the road. It's a rarity in an automotive landscape that favors homogeny, and it's their most celebrated aspect of the 488 Pista. They say "Ferrari hasn't just managed to make 700 hp usable – it's made it fun."
Sports Car of the Year
While we are excited for a Ferrari to be named Supercar of the Year, we know that many Chicago drivers come to Ferrari Lake Forest looking for something more than specs and handling. MotorSport's nomination of the Ferrari 488 Pista as Sports Car of the Year goes beyond the numbers and dives deep into what makes an automobile truly incredible.
MotorSport said "The 488 Pista is a concentration of all the criteria sought by any lover of strong sensations on four wheels," eliminating 11 competitors and delivering success due to its performance specs as much as its Alcantara and carbon fiber interior. The cabin delivers the impression of a cockpit — fitting — with a more compact dashboard, a sleek design, and easy to reference satellite pods (an alternative to the clustered dash gauges of competing vehicles).
Drive Home an Award-Winning Auto
The Ferrari 488 Pista is simply the latest in a long line of award-winning vehicles. Contact Ferrari Lake Forest to learn more about the Ferrari legacy or to see it in action firsthand with a test drive of a new model.
More From Ferrari Lake Forest
The 2023 Ferrari 296 GTB is the perfect balance between classic and modern. It features the usual Ferrari formula of a mid-engine performance vehicle that's ready for days at the track while also offering innovative technology to ensure your drives around Chicago are both comfortable and exciting. With so much to appreciate about the…

From the latest Ferrari models to classic Ferrari vehicles, driving around Chicago in a Ferrari is a memorable experience that you won't forget. But, what if you want to bring along friends and family with you so that they too can experience what it's like to be in a Ferrari? Soon, you'll be able to…

Driving a Ferrari around Chicago draws plenty of attention because of the level of engineering and precision that a Ferrari offers. From the beginning, Ferrari has dedicated itself to providing vehicles that deliver a memorable experience and you'll still find plenty of exceptional Ferrari models to choose from for your Indianapolis, IN drives today. …