Ferrari 296 GTB Assetto Fiorano Specs & Features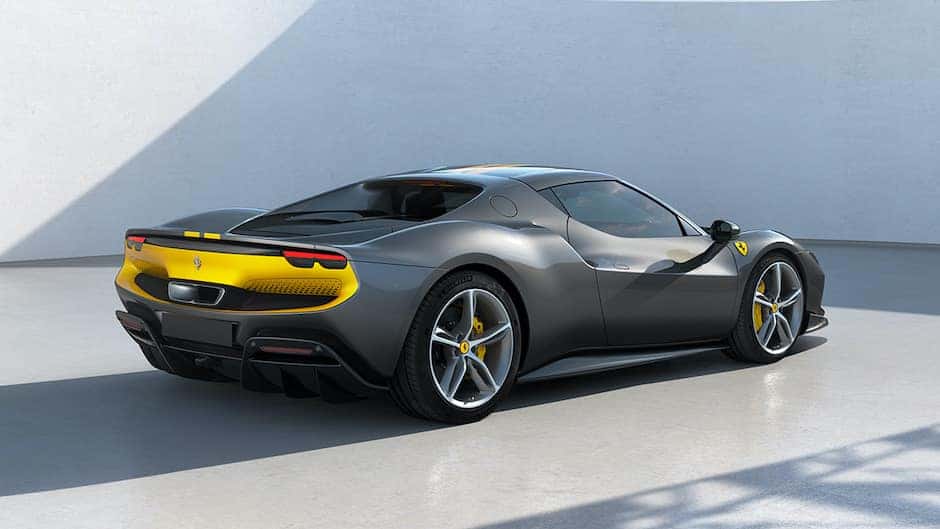 The Ferrari 296 GTB is already making waves and dividing past and future with the first 120-degree V in a Ferrari production car. But if you're seeking more, the Ferrari 296 GTB Assetto Fiorano is for you. Experience performance to the utmost with this upgrade package for the berlinetta.
Uncompromising, Maximum Performance
The Assetto Fiorano specs get a significant boost thanks to GT racing-derived upgrades, including:
Multimac shock absorbers optimized for the track
High downforce carbon fiber appendages on the front bumper
A lightweight Lexan rear screen
Extensive lightweight carbon fiber materials both inside and out
More than just replacing elements of the 296 GTB, the Assetto Fiorano package completely redesigns some core aspects of the model, including a redesigned door panel (shedding over 12 kg) and a LaFerrari-inspired active rear bumper designed to increase downforce by as much as 360 kg. It's features like these that allow the 296 GTB Assetto Fiorano to get the most out of the 819-hp 3.0L 120-degree V6 engine.
Configuring Your Assetto Fiorano
Not only does the Assetto Fiorano package offer a slew of performance upgrades; you'll have a wide variety of unique color and design options available to you beyond the standard 296 GTB, with 26 exterior colors, 7 wheel configurations, 5 brake caliper configurations, your choice of Giallo Modena or Argento Nurburgring livery, and more.
Ferrari Lake Forest is proud to be your Chicagoland Ferrari dealer, and we make it easy to spec out your new Ferrari. You can drop by our showroom or experience our Atelier Design Studio remotely to build your model exactly how you'd like it. Contact us today to get started.
More From Ferrari Lake Forest
The 2023 Ferrari 296 GTB is the perfect balance between classic and modern. It features the usual Ferrari formula of a mid-engine performance vehicle that's ready for days at the track while also offering innovative technology to ensure your drives around Chicago are both comfortable and exciting. With so much to appreciate about the…

From the latest Ferrari models to classic Ferrari vehicles, driving around Chicago in a Ferrari is a memorable experience that you won't forget. But, what if you want to bring along friends and family with you so that they too can experience what it's like to be in a Ferrari? Soon, you'll be able to…

Driving a Ferrari around Chicago draws plenty of attention because of the level of engineering and precision that a Ferrari offers. From the beginning, Ferrari has dedicated itself to providing vehicles that deliver a memorable experience and you'll still find plenty of exceptional Ferrari models to choose from for your Indianapolis, IN drives today. …