Ferrari 812 Specs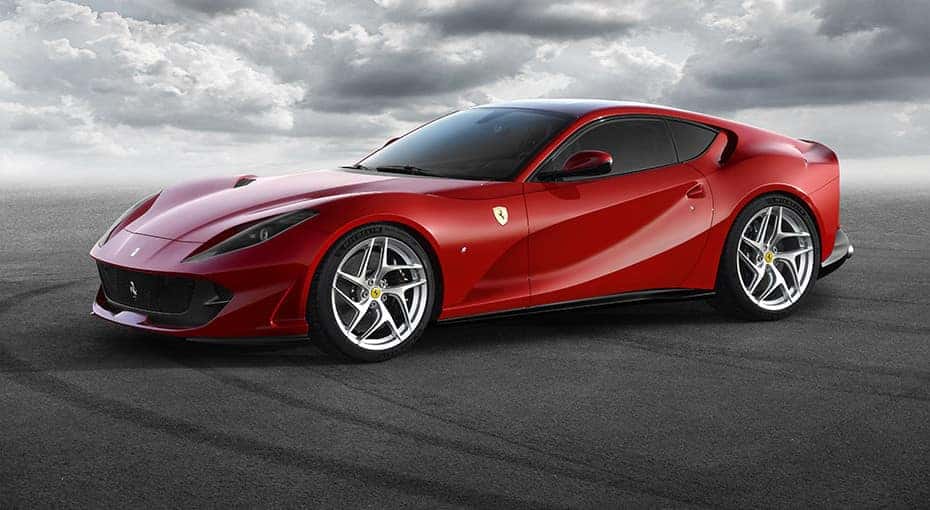 The 812 Superfast debut put many so-called performance cars to shame and put supercars on notice — and the release of the 812 GTS convertible gave Chicago aficionados the thrills of 800 hp with the top down. While automobiles like the SF90 Stradale have since delivered some superior numbers, the 812 Superfast specs are still some of the best you'll find on a production model.
812 Superfast Performance Specs & Top Speed
The hand-assembled V12 of an 812 Superfast delivers a roar and a feeling that can't simply be put into words — but the specs are a good place to start:
A 6.5L naturally aspirated V12
800 hp at 8,500 RPM
529 lb-ft of torque at 7,000 RPM
Seven-speed dual-clutch transmission
211 mph top speed
0-62 mph times of 2.9 seconds for the 812 Superfast and 3.0 seconds for the 812 GTS
While you'll find the same powertrain on the 812 GTS, they differ in the transmission. Both models feature a seven-speed dual-clutch gearbox, but the gear ratios on the 812 GTS transmission are shorter
The Ferrari 812 Superfast engine is the same as that of the 812 GTS, with both producing near 800 hp and 529 lb-ft of torque. Where they differ is in the transmission: while both feature a seven-speed dual-clutch gearbox, the transmission in the 812 GTS features shorter ratios.
Let Ferrari Lake Forest Find Your 812 Superfast
You've got the 812 Superfast specs, but as we said, the numbers are just the start. If you'd like to add a Ferrari 812 Superfast to your garage, contact Ferrari Lake Forest today.
More From Ferrari Lake Forest
The 2023 Ferrari 296 GTB is the perfect balance between classic and modern. It features the usual Ferrari formula of a mid-engine performance vehicle that's ready for days at the track while also offering innovative technology to ensure your drives around Chicago are both comfortable and exciting. With so much to appreciate about the…

From the latest Ferrari models to classic Ferrari vehicles, driving around Chicago in a Ferrari is a memorable experience that you won't forget. But, what if you want to bring along friends and family with you so that they too can experience what it's like to be in a Ferrari? Soon, you'll be able to…

Driving a Ferrari around Chicago draws plenty of attention because of the level of engineering and precision that a Ferrari offers. From the beginning, Ferrari has dedicated itself to providing vehicles that deliver a memorable experience and you'll still find plenty of exceptional Ferrari models to choose from for your Indianapolis, IN drives today. …