Should You Store Your Ferrari in Winter?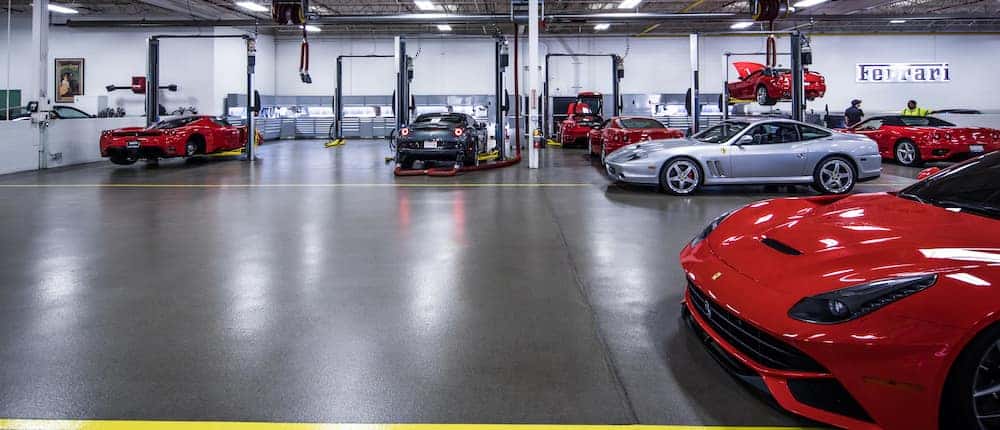 A new Ferrari is an investment, one that smart Chicago drivers protect with routine maintenance and care by award-winning service technicians. Part of proper Ferrari care is knowing how to clean it and when to store it in a professionally managed location, and drivers who lead busy lives would do well to store their Ferrari at Ferrari Lake Forest for the winter.
Why Choose Professional Ferrari Storage
Surely you have a garage where your Ferrari spends its summer months, and it's natural to think that you could take care of your own winter storage. Have you
Checked your fluids and tire pressure?
Treated your seating to avoid drying out over the winter?
Established climate control in your garage?
These are simply a few of the concerns Ferrari owners need to have in mind when storing their vehicle at home — and why we recommend having your vehicle professionally serviced and stored at Ferrari Lake Forest. Put simply, when you store your vehicle with Ferrari Lake Forest, we worry about the details and you reap the benefits, including
Ferrari-trained technicians monitoring your vehicle
A safe, secure, and trusted storage facility
Convenient valet-style in-and-out service
Unpredictable Chicago weather might mean a warm, sunny, and salt-free December weekend, and when you store your Ferrari with us, you can trust it to be ready and waiting for you whenever the weather allows.
Learn More About Ferrari Service and Care
You wouldn't leave your Ferrari's service to a corner mechanic, and you shouldn't leave storing your Ferrari to an amateur. Contact Ferrari Lake Forest today to see for yourself why so many Chicago drivers store their vehicles with us.
More From Ferrari Lake Forest
The 2023 Ferrari 296 GTB is the perfect balance between classic and modern. It features the usual Ferrari formula of a mid-engine performance vehicle that's ready for days at the track while also offering innovative technology to ensure your drives around Chicago are both comfortable and exciting. With so much to appreciate about the…

From the latest Ferrari models to classic Ferrari vehicles, driving around Chicago in a Ferrari is a memorable experience that you won't forget. But, what if you want to bring along friends and family with you so that they too can experience what it's like to be in a Ferrari? Soon, you'll be able to…

Driving a Ferrari around Chicago draws plenty of attention because of the level of engineering and precision that a Ferrari offers. From the beginning, Ferrari has dedicated itself to providing vehicles that deliver a memorable experience and you'll still find plenty of exceptional Ferrari models to choose from for your Indianapolis, IN drives today. …