Ferrari Luggage Giveaway by Ferrari Lake Forest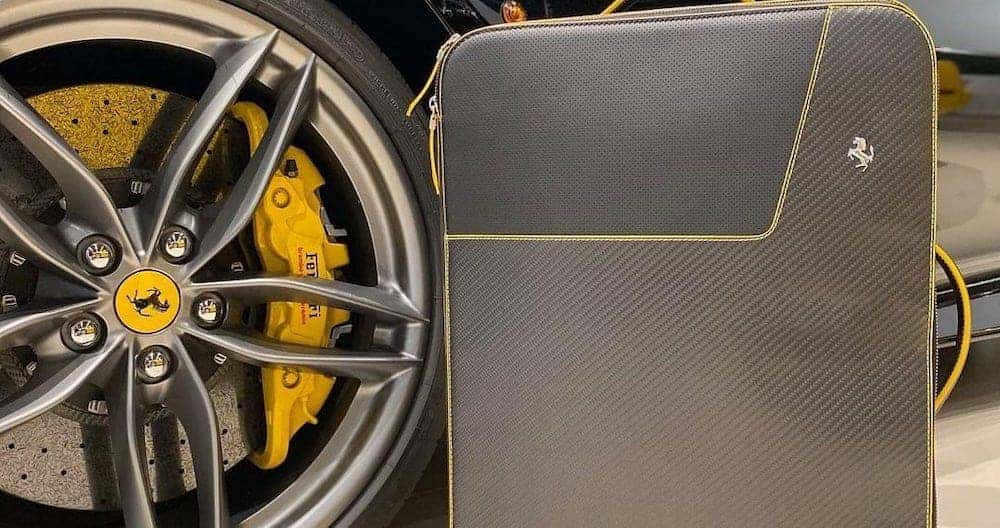 Ferrari Lake Forest is giving away a Ferrari suitcase made of fine Italian leather ($3,700 value) and offering a VIP tour (with COVID precautions) of our showroom to one lucky individual.
How to Enter
Follow @ferrarilakeforest on Instagram
Share this post on your IG story using #FLFgiveaway
Tag at least 5 friends
Make sure all 5 friends like the post AND follow @ferrarilakeforest
And that's all it takes. Once your five friends follow up, you'll be entered into the drawing for the suitcase.
The giveaway ends on February 12th, 2021, so act quickly!
Details on the Luggage
Suitcase made of genuine yellow leather and black perforated yellow leather with carbon fiber accents and yellow leather edging. Like the cockpit of a new Ferrari, the interior of the luggage is designed to match with yellow fabric in the hue of the Ferrari logo.
The sleek, all-leather front has a slip pocket for easy access to tablet, smartphone, papers, travel documents, and other essentials you need at the ready when traveling. Low-resistance bearings and soft rubber wheels ensure you'll be rolling easy on your way to your flight no matter how much you've got packed away.
Measurements in cm:
Height:55 cm
Width:41 cm
Depth:20 cm
Exterior metal finishes, from the handles to the zippers, are inspired by Ferrari '60s and '70s steering wheels for a throwback to the classic Ferrari 365 GTB.
Questions? Contact Ferrari Lake Forest
If you've got any questions about the contest or have your eye on a set of new Ferrari luggage, contact Ferrari Lake Forest today.